Hello dear friends!
I was inspired to create a tag against the November Blues.
Finally November is over and we are fall down into the christmas season,
that doesn't mean a happy time for everyone.
But the best thing for christmas are the many lights, which should reach everyone.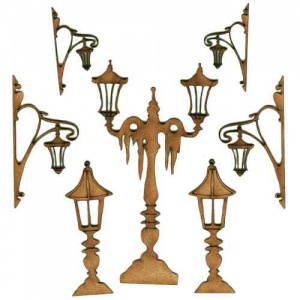 I'm very happy and grateful about it!!

That was only possible with the help of Helen,
the owner of Calico Craft Parts,
many many thanks!!!

some close up's

I used one lantern from the medium size.
Inside there is a candle made with a cutting die (Regions beyond) by Sizzix T. Holtz.

for a sparkling effect I used some stars in various sizes
inside a light shines

for which I used orange neon color
for a better shiny effect around
lightly diluted with water

The writing 'Believe in the Magic of Christmas'
was highlighted with Snow Writer and Glamour Dust 'Ice Crystal' from DecoArt.
That was my first attempt to make the lantern shine, but certainly not my last :-) !
I want to share this here
Update:

#68 Kerstin F – Maura says: Kerstin's gorgeous tag shows a delightful winter scene with her beautiful iron lantern covered in snow, and Santa and the reindeer flying overhead! Kerstin has a magic touch when it comes to layering and texture which I just love.
#68 Kerstin F – Kath says: I too fell in love with Kerstin's beautiful winter scene, the magical look she created on her tag of Santa flying in the sky by the light of the lantern.
Thanks soo much!!!
Have a good advent season
a
s little stress as possible
my friends !
Kerstin